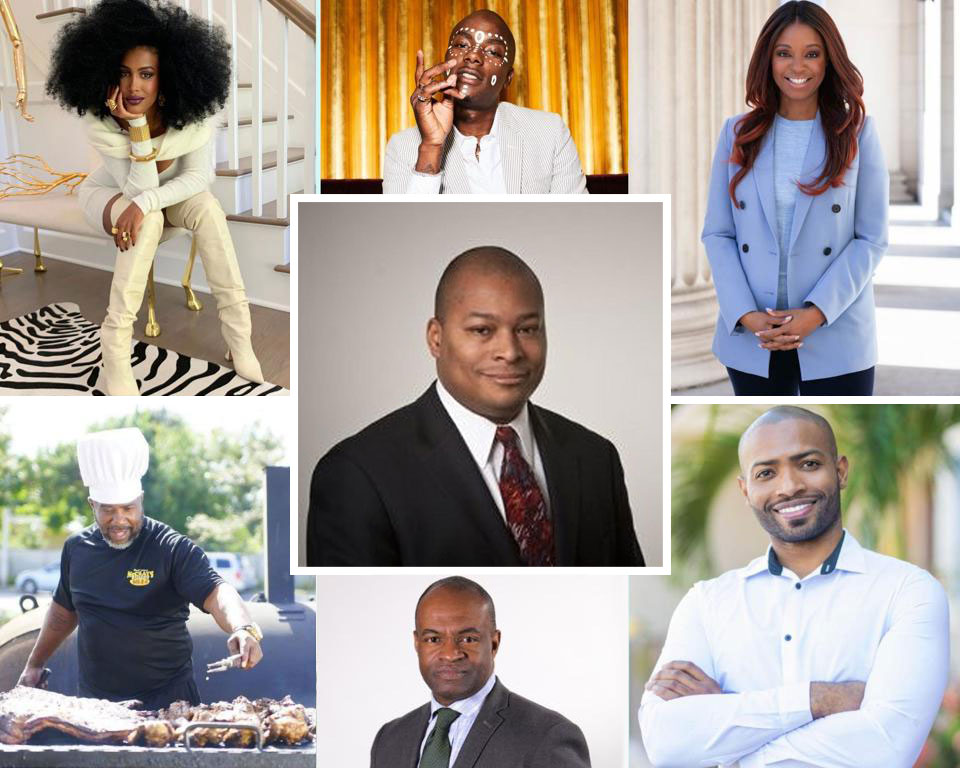 Black Entrepreneurs BLACK ENTREPRENEURS
Despite fewer support networks, less access to resources, and an unrelenting global pandemic, many Black-owned businesses have achieved an astonishing feat since 2020. They continue to rise and flourish even in a struggling economy. According to NBC News, American Black business owners increased by a staggering 38 percent from February 2020 to August 2021. Black entrepreneurship is booming across all industries and these enterprising business owners are smashing barriers, celebrating diversity, and representing the next generation of Black-owned businesses.
Kyle Y. Flanigan, Ph.D., Cofounder of US Specialty Formulations, LLC
Dr. Kyle Flanigan, Ph.D., co-founder of US Specialty Formulations, LLC, is one of the very few Black owners of a biotech company. Dr. Flanigan's specialty is in the development and commercialization of medication bringing oral vaccines to market. He is an innovator in vaccines and immunotherapies, small molecule formulations, botanical pharmaceutical-grade extracts, and contract manufacturing.
Young Paris, Musician, Fashion Icon & NFT Entrepreneur
Young Paris is known for his electrifying, high-energy musical performances. His dynamic tracks even caught the eye of Jay-Z's ROC Nation, leading to a deal with the label in 2016, where he worked alongside artists such as Wizkid, Tiwa Savage, Olamide, Skales, Jay Park, and Trinidad James. However, Paris is so much more than a talented musician and producer. He's a Renaissance man, a prolific creator, tastemaker, and entrepreneur, making his mark in music, art, fashion, real estate, and the NFT space.
Chef Derrick McCray, Senior Owner and CEO
Chef Derrick McCray, Senior Owner and CEO of McCray's Backyard BBQ & Seafood, is a third-generation pitmaster carrying on his family's tradition of serving up the best barbeque in the world. From addiction, homelessness, and several near-death experiences to serving up his world-famous barbeque to celebrities such as Serena and Venus Williams, Brad Pitt, Earvin "Magic" Johnson, Dan Marino, former President Bill Clinton, and President Joe Biden, McCray knows how to play the long game.
Read More