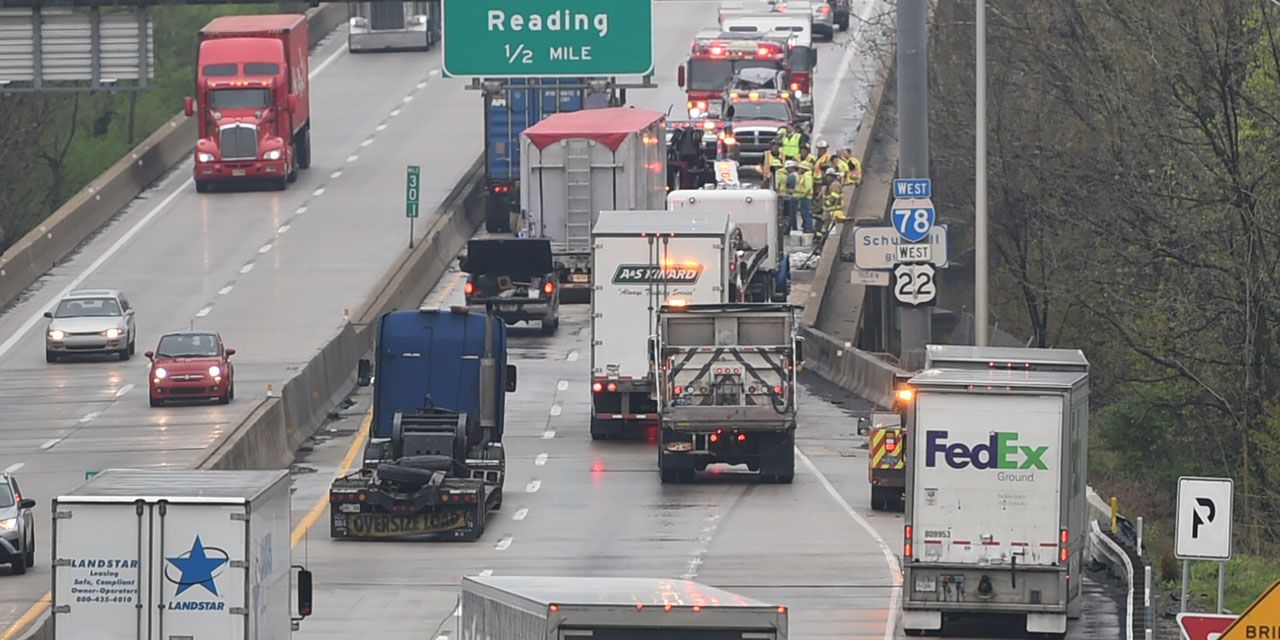 Once an industrial powerhouse, Pennsylvania's Lehigh Valley has evolved to become the Northeast's logistics hub.
Driving east on Pennsylvania's I-78, bound for the highway's terminus at lower Manhattan's Holland Tunnel, you'll pass miles of vast farmland, spot billboards for God and sheepskin coats, and behold the constant presence of Blue Mountain, an Appalachian ridge. As you advance toward Allentown, trucks soon outnumber cars, and then, as you motor closer to the state's third-largest city, warehouses dominate a fading landscape of cornfields.
This is the Lehigh Valley, a sprawling region that once nourished colonial America, fueled the nation's industrial rise, and shaped its urban skylines. Today, thanks in part to its serendipitous location and enterprising local leadership, the Valley has become a global hub for the logistics and warehousing industry.
In an age when algorithms feed consumer demands, the Lehigh Valley has become the East Coast's supply-chain empire for transporting one-click goods on interstate highways.
Covering 726 square miles of suburbs and rural townships in Lehigh and Northampton Counties—centered on the cities of Allentown, Bethlehem, and Easton—the Valley adjoins metro New York and Philadelphia and stands within one truck shift of 100 million people. As e-commerce expanded over the past decade—and then accelerated dramatically amid the pandemic—the Valley transformed into prime territory for retailers like Amazon and Walmart but also for third-party logistics: the outsourced assembly and storage of companies' products in warehouses, often called "fulfillment" centers, and their distribution through freight services.
Warehousing growth has played a crucial role in the region's booming economy, thanks to its close proximity to New York City's massive base of online shoppers, the limited supply of land in neighboring New Jersey, and a favorable business climate, compared with other parts of the Northeast.
Read More