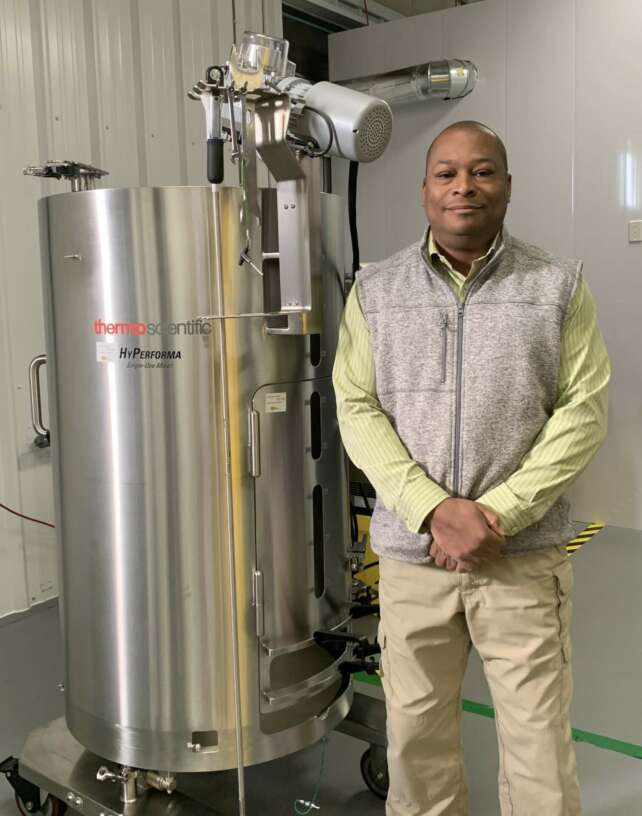 We (Canvasrebel) recently connected with Kyle Flanigan, Ph.D. and have shared our conversation below.
Hi Kyle, thanks for joining us today. Covid has brought about so many changes – has your business model changed?
US Specialty Formulations LLC (USSF) was founded to provide clinical materials to the vaccine and new drug development sponsors. With COVID, USSF found itself in the lead position as a clinical trial sponsor versus a contractor. USSF's business model went from a pharmaceutical manufacturer to a hybrid pharmaceutical development and manufacturing company.
Kyle, love having you share your insights with us. Before we ask you more questions, maybe you can take a moment to introduce yourself to our readers who might have missed our earlier conversations?
USSF was founded on the basis of process and formulation development and high-tech business management. The organization offers our customers value-deep knowledge of the best way to manufacture never-been-done formulations and the flexibility to work with small companies who know what they want the end result to be but don't know how to get there. USSF offers multiple high-quality interactions with multiple touchpoints and intimate team contact.
The results are high-quality products where USSF is well integrated with the customer's integration team.
We'd love to hear about you met your business partner.
Dr. Kyle Flanigan and Dr. Garry Morefield met and co-founded US Specialty Formulations LLC through several discussions while watching their daughters compete in gymnastics. With just $100,000, they had the ambition to grow their site into a successful biotech and pharmaceutical facility.
Today, the 41,000-sq.-ft. manufacturing facility spans over two acres and is becoming a well-regarded clinical materials provider for sponsors seeking a responsive and dynamic manufacturing partner. With a successful conclusion of the Human Phase 1 Clinical Trial, USSF can offer an exciting oral vaccine delivery platform for future vaccine candidates.
Read More