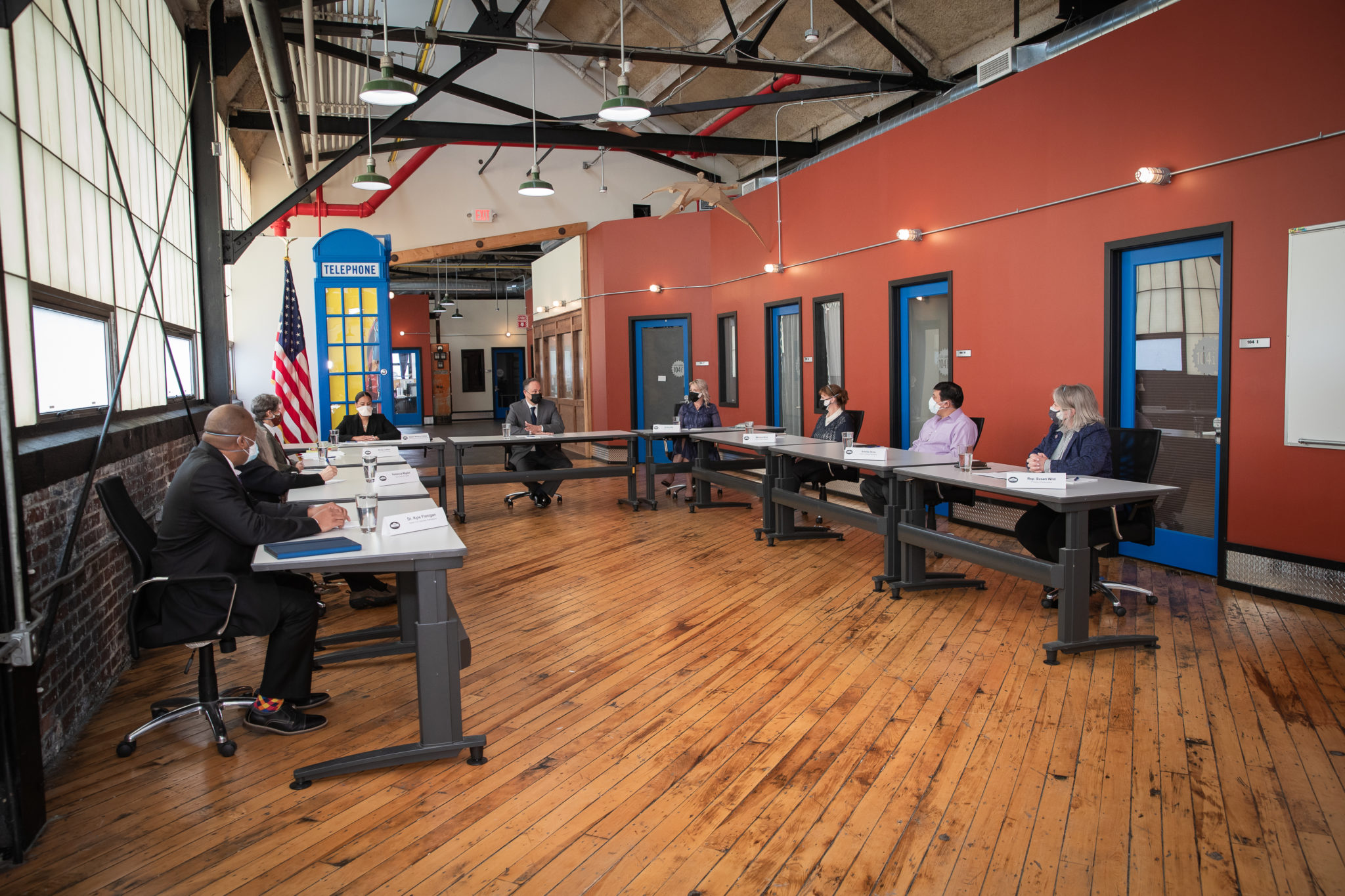 US Specialty Formulations owner Kyle Flanigan offered remarks about his own challenges supporting employees during the pandemic before discussing his company's coronavirus vaccine development and rollout. Bridgeworks Incubation Program Manager David Dunn worked closely with Flanigan in securing financing for his company through AEDC's Urban Made program. Dunn was extremely pleased to see Flanigan as a part of the roundtable discussion.
During the listening session, the Second Gentleman commented on the impressive entrepreneurial spirit present within the facility and the strong sense of hope and community.
Strong Entrepreneurial Spirit Inside Bridgeworks Facility
Once thanking the participants, Emhoff informed them that he'd be able to share their individual stories at home that night and discuss them over dinner with his wife, Vice President Kamala Harris.
"In our roles at AEDC, we talk every day about the impactful work done by our local manufacturers," said Erin Hudson, Marketing and Communications Specialist. Following the conclusion of the roundtable, Emhoff conducted brief interviews with the media and posed for photos before departing the Bridgeworks facility.
Read More